One of the best day trips from Sydney is the beautiful Belmore Falls. Driving through the bushes, down the stone road, will take you to the falls. It is 120 km from Sydney so it will take approximately one hour and thirty minutes, to reach the spot by driving. The car parking area is easy to access.
In case, the parking area is full then you may also park your car down the way on the one-way road. The distance between the car parking area and the falls is not much. Taking a short walk will take you to the greenest, and most stunning southern highland scenery. The air is so pure and fresh, free from all the pollution or dust. There are two viewing platforms from where you can look at the beautiful, and secluded, double falls.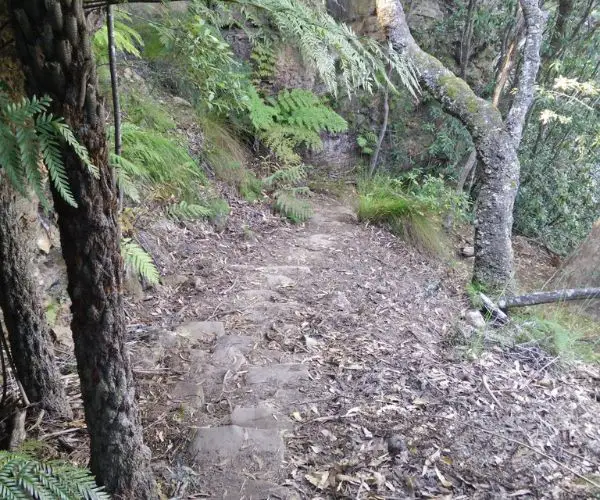 You can view from the main lookout first, then move towards the second lookout by taking an easy short walk as walking around is not much difficult. The view is so captivating that you would forget everything and will be focused on the present moment of amusement only. You can visit this attraction any time except on rainy days as the view wouldn't be that clear as compared to normal days.
The wild bushes and clear water falling from a height will poke an adventurer inside you. You'd instantly want to reach the bottom of the fall. Fortunately, it is possible. You can swim at the base of the fall. It would take 45 minutes to reach the base, depending on your speed and stamina. 
We suggest you take plenty of water to stay hydrated and wear appropriate footwear. Jump in the cold water to swim as this should be experienced once in a lifetime at least. You can easily dry yourself off in the sunlight, while eating your picnic lunch. This site is also an area of interest for people who loves to hike or would want to hike for the first time.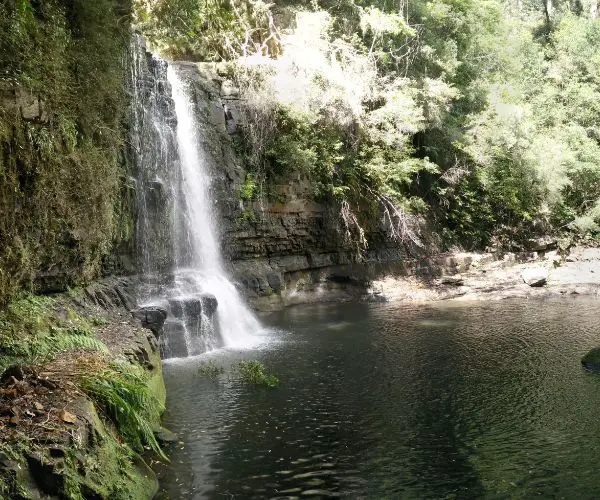 Once you decide to go down, you'll have to head over to the fence where you will see two paths, going left and right. Whichever path you decide to choose, it would be fun. The fallen trees and muddy paths along the way require you to climb and slide at some points. 
Eventually, you'll be presented with the splashing water falling from the top of the cliff, the place where you had started from. So if you're interested in hiking then this place is for you.
Directions to Belmore Falls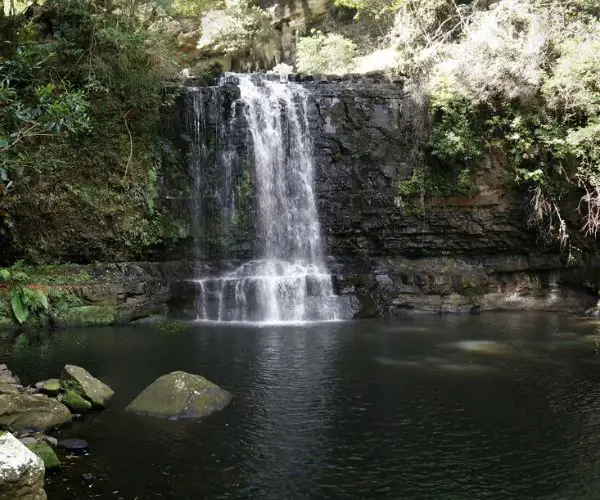 The scenic spot of Belmore falls is situated in the northeast of Morton national park. If you're making your way from Robertson, you should take Meryla Street after which, following the directions on street signs will take you to the Belmore falls road. 
But if you're coming from Fitzroy falls all you need is to take a 13-16 minutes drive, while making your way through Myra Vale road. To be more exact, turn on your GPS and head towards,  Belmore Falls Rd, Wildes Meadow NSW 2577, Australia. Have a safe, and wonderful trip.
Attractions Near Belmore Falls
The same serenity that you feel in Belmore falls can be felt at Fitzroy Falls. This beautiful location is only at a distance of 15 minutes from Belmore falls. Another attraction which you can visit is the Carrington Falls which is not much far either. Going to Belmore early and then heading towards Carrington Falls would be better as swimming is easier in Carrington Falls.