Whether you're an experienced hiker or a beginner, Empress Falls is definitely worth the trek. Located in the Blue Mountains of New South Wales, this waterfall is nothing short of breathtaking. With its graceful curves and powerful flow, Empress Falls is one of the most beautiful waterfalls in Australia. If you're looking for a stunning view and an amazing hike, be sure to add Empress Falls to your list!
From the top of Empress Falls, you can see for miles in every direction. The Blue Mountains rise up around you, their slopes covered in a dense forest of eucalyptus trees. In the distance, you can see the hazy outline of Sydney's skyline. But it's not just the view that makes Empress Falls so special.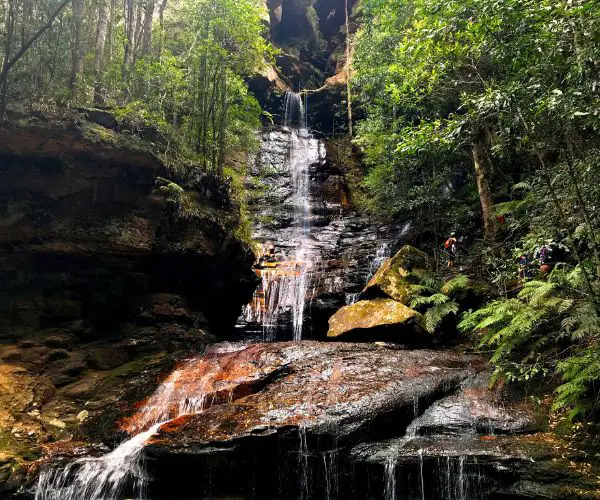 The waterfall itself is a sight to behold. The water cascades down the rocky cliff face, creating a spray of mist that sparkles in the sunlight. It's truly an unforgettable experience. Whether you're looking for a breathtaking view or simply want to relax in the beauty of nature, Empress Falls is sure to offer something for everyone.
Things to See & Do at Empress Falls
You'll find Empress Falls in the heart of the picturesque Blue Mountains. There are plenty of fun activities to enjoy. If you're looking for a challenging hike, the Empress Falls walking track is definitely worth checking out. The track winds through native bushland, and you'll be rewarded with views of the falls and the valley below.
If you're after something a little less strenuous, simply take a stroll along one of the many scenic lookout points. And of course, no visit to the Blue Mountains would be complete without taking a ride on the iconic Katoomba Scenic Railway. Whatever you do, make sure you take some time to relax and enjoy the incredible views.
Best Time to Visit Empress Falls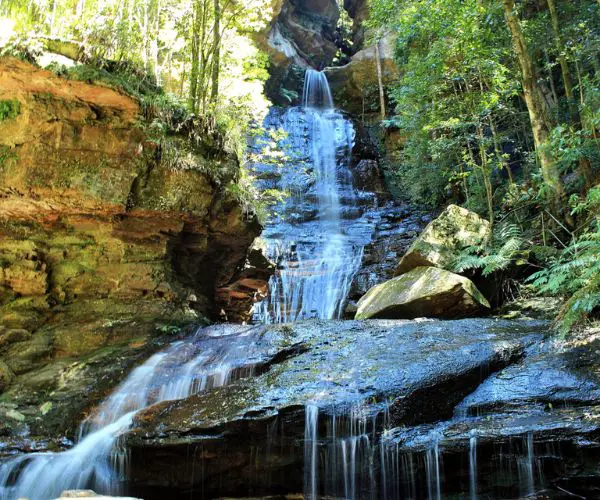 Spring time is the best time to visit Empress Falls. Not only is the weather lovely and cool, but the wildflowers are in bloom and the waterfalls are flowing at their fullest. The Blue Mountains are also a popular spot for hiking, so you can explore the many trails and take in the stunning scenery. 
If you're looking for a romantic getaway, Empress Falls is the perfect place to escape the hustle and bustle of everyday life. You can spend your days exploring the mountains, relaxing in a cosy cottage, and enjoying some good food and wine.
Directions to Empress Falls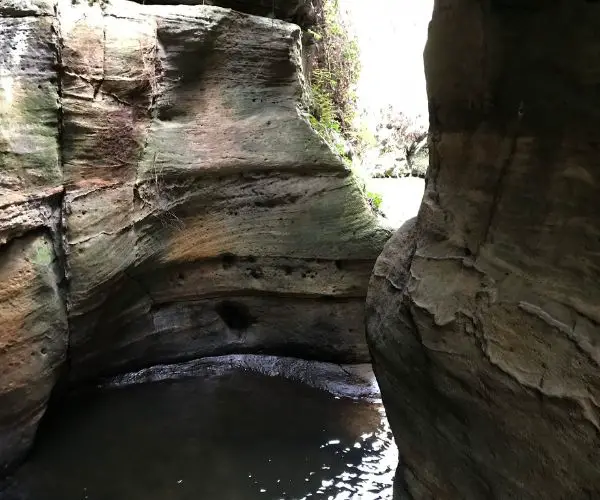 From Sydney, take the M4 motorway west towards Katoomba. After about 100 km, take the exit for Echo Point Road and follow it for about 9 km until you reach a T-intersection. At this point, turn left onto Cliff Drive and continue for another 1.5 km until you reach a signposted track on your right-hand side. This track leads directly to Empress Falls. Follow it for about 2.4 km until you reach the viewing platform overlooking the falls. Enjoy the view!
Nearby Attractions
If you're visiting Empress Falls in the Blue Mountains of New South Wales, there are a few nearby attractions that you won't want to miss. Just a short walk from the falls is the world-famous Three Sisters rock formation. 
You can also take a scenic cable car ride up to the top of Scenic World, where you'll get stunning views of the surrounding area. Or, if you're feeling adventurous, you can try your hand at abseiling down into Jamison Valley. Whichever activity you choose, you're sure to have an unforgettable experience when visiting Empress Falls.