With its stunning ocean views and lush greenery, you'll be transfixed by the natural beauty all around you. If you're looking for an amazing outdoor experience, make sure to add Urunga Boardwalk to your list.
The Urunga Boardwalk is located in the town of Urunga in New South Wales, Australia. The boardwalk winds its way through forest, coastal vegetation and scenery, offering stunning views of the Bellinger River and the surrounding mountains. It is a popular spot for birdwatching, as there are many rare and endangered species that can be seen in the area.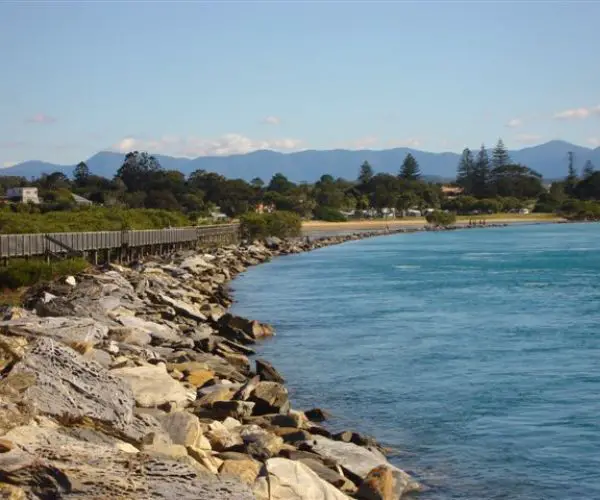 The boardwalk is also a great place to relax and take in the natural beauty of the region. There are several cafes and restaurants located along the boardwalk, so you can enjoy a meal or a cup of coffee while enjoying the view.
Things to See & Do at Urunga Boardwalk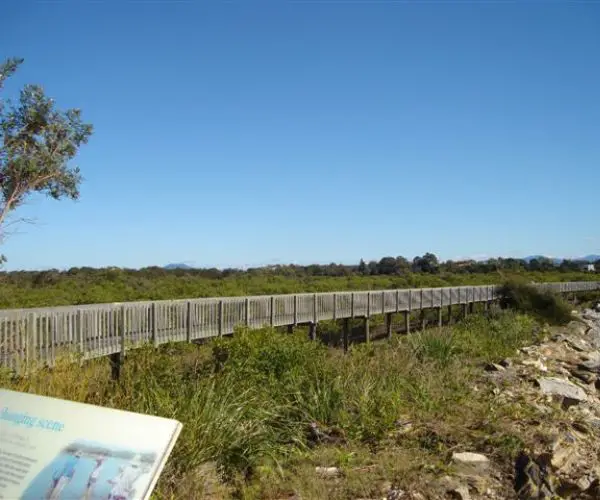 There are plenty of activities to keep the your all family busy at Urunga Boardwalk. For the little ones, there is a playground with swings and slides. Older kids will enjoy exploring the rock pools and searching for crabs. And adults can take a leisurely stroll along the boardwalk, taking in the stunning views of the river and rainforest.
To make a day of it, pack a picnic lunch to enjoy by the river. Or, for something different, why not try your hand at stand-up paddleboarding? There are plenty of suppliers who offer lessons and hire equipment. So, even if you've never tried it before, you can give it a go!
Whatever you decide to do, you're sure to have a great day out at Urunga Boardwalk.
Best Time to Visit Urunga Boardwalk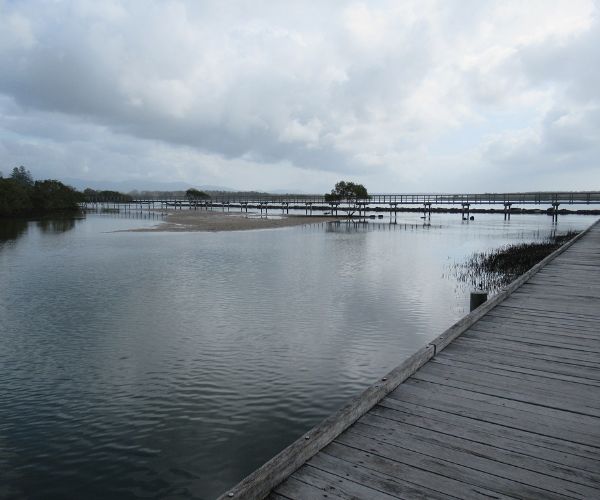 Spring is the best time to visit Urunga Boardwalk! The weather is mild and the flowers are in bloom. Plus, birdwatching in the area is excellent this time of year. There are more than 200 species of birds that call the boardwalk home, so you're sure to see some rare and beautiful specimens. 
Autumn is also a great time to visit, as the leaves change color and the air becomes crisp and cool. And if you're a fan of surfing, winter is the perfect season to catch some waves. But no matter what time of year you visit, you're sure to have a wonderful time at Urunga Boardwalk.
Directions to Urunga Boardwalk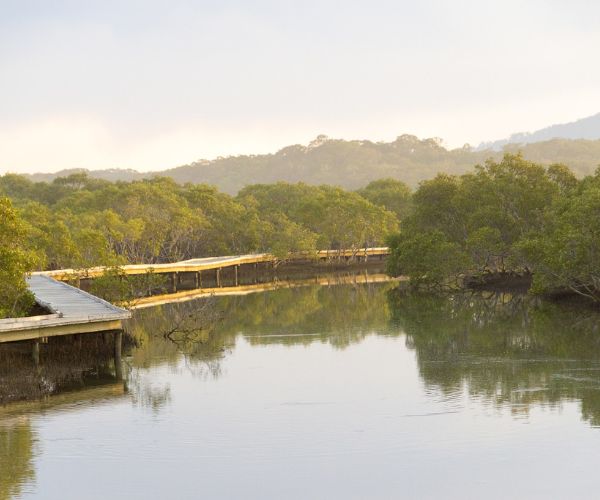 To get to the Urunga boardwalk, simply head to Bellingen Street in the center of town and follow it down to where it meets The Esplanade. You can't miss the boardwalk – it runs right along the edge of the river. if you're coming from the south, you'll need to take a left onto The Esplanade. The exact location is URUNGA NSW 2455, AUSTRALIA. The Urunga boardwalk is a great place to take a stroll, relax by the river, or go for a swim. And if you're lucky, you might even spot a dolphin or two!
Attractions Nearby
There's plenty to see and do around the Urunga Boardwalk, so you'll never be bored! For starters, the nearby Bellingen Markets are a great place to find unique gifts and souvenirs. If you're looking for some exercise, why not take a walk or cycle along the boardwalk itself? 
There are also plenty of restaurants and cafes in the area, so you can refuel after a busy day exploring. And of course, no trip to the area would be complete without taking a dip in the beautiful Blue Pool. So what are you waiting for? Start planning your visit today!