If you're looking for breathtaking views of Noosa Heads, look no further than Laguna Lookout. This scenic spot is located just a short drive from the town centre and offers panoramic views of the Pacific Ocean and Sunshine Coast. You can enjoy a number of activities at Laguna Lookout, including hiking, picnicking, and whale watching (during the winter months).
Laguna Lookout is located in Noosa Heads, Queensland, and offers breathtaking views of the area. The lookout point is situated on top of a hill, providing an excellent vantage point to take in the sights. The area surrounding Laguna Lookout is lush and green, with plenty of trees and plants to provide shade and shelter from the sun. There are also several benches located around the perimeter of the lookout, making it the perfect spot to relax and take in the stunning views.
Things to See & Do at Laguna Lookout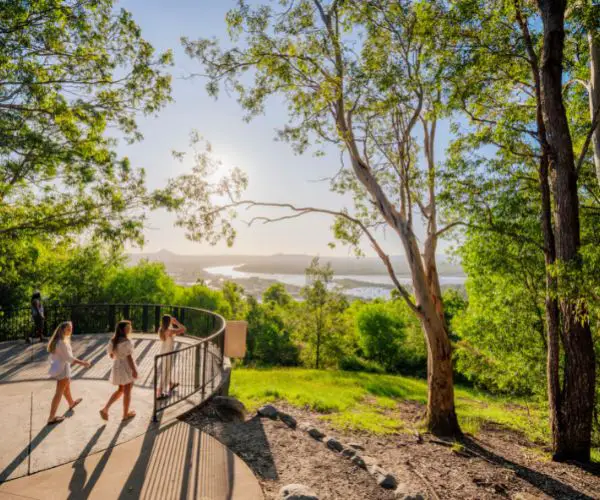 There are plenty of activities to keep you entertained, such as swimming, surfing, fishing, and hiking. You can also enjoy the views from the comfort of your own car. The lookout provides sweeping panoramas of Laguna Bay and the surrounding coastline. 
It's the perfect spot to watch the sunrise or sunset, enjoy a picnic, or simply relax and take in the natural beauty of this corner of Queensland. There are plenty of restaurants and cafes in Noosa Heads, so you can find something to suit your taste. So whatever you're looking for, Laguna Lookout is sure to have something for you.
Best Time to Visit Laguna Lookout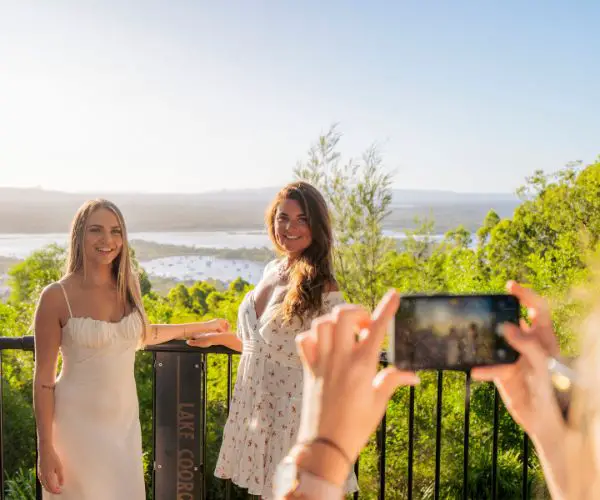 No matter what time of year you visit, the views will take your breath away. Whether you come for the views, the fresh air, or the peace and quiet, this spot is sure to please. But if we had to narrow it down, we'd say the best months to visit Laguna Lookout are October and November. 
The weather is usually mild and there's no chance of rain (which can sometimes happen in December and January). Plus, the crowds are thinner during these months, so you can really enjoy the peace and quiet of this special place. 
To enjoy the spectacular view of Laguna Lookout get there early in the morning or late in the afternoon. This is when the sun is not too strong and the temperatures are cooler. You'll also have the added benefit of seeing the sunrise or sunset over the water!
If you're planning on doing any hiking while you're here, make sure to wear sunscreen and bring plenty of water. There are a few different trails you can take, all of which offer stunning views.
Directions to Laguna Lookout
Laguna Lookout is located in Noosa Heads, Queensland. The best way to get there is by car. However, if you are coming from the nearest city, you can take a bus to the Noosa Heads Bus Station. From there, it is a short walk to Laguna Lookout. The exact address to reach Laguna lookout is 5 Viewland Drive Noosa Heads, QLD 4567, Australia. Once you arrive, you will be able to see breathtaking views of Noosa Heads. There are also a few benches where you can sit and enjoy the view.
Attractions Nearby
There are many beautiful attractions to visit near Laguna Lookout. You can visit The Glass House Mountains. These mountains are a must-see while in Queensland! The views from the top are absolutely breathtaking and well worth the hike up.
You can also visit Noosa National Park. This park is perfect for nature lovers and offers plenty of opportunities to spot wildlife. There are also some beautiful beaches here that are definitely worth a visit.