Have you ever seen a view that takes your breath away? The Gan Gan Lookout in Nelson Bay offers visitors one of the most breathtaking views in New South Wales. From up here, you can see the Port Stephens area stretching out before you, with its crystal-clear waters and sandy beaches. It's definitely worth taking the time to visit this lookout if you're ever in the area.
Gan Gan Lookout is one of the best vantage points in Nelson Bay, New South Wales, Australia. It provides stunning panoramic views of the Port Stephens area and its coastline. The lookout is also a great spot for whale watching, as it is one of the few places where you can see both migrating whales and dolphins all year round. 
Gan Gan Lookout is also a popular destination for sunset photography, as the sun sets over the water in a beautiful display of oranges and yellows. If you are looking for a vantage point to take in all the beauty that Nelson Bay has to offer, Gan Gan Lookout is definitely the place for you.
Things to See & Do at Gan Gan Lookout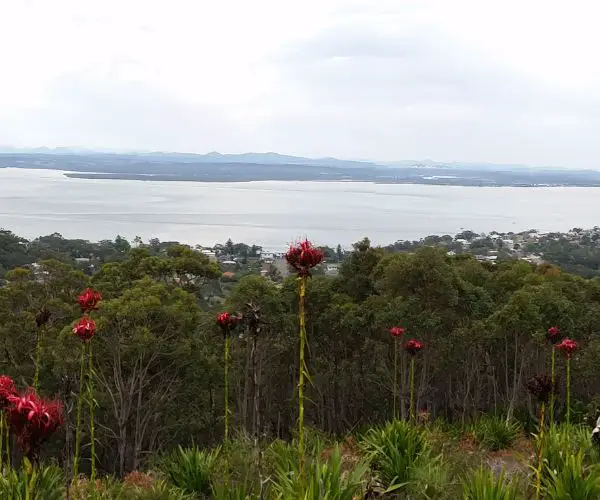 There's so much to do at Gan Gan Lookout that you'll never get bored! Gan Gan Lookout is a great spot for a picnic or BBQ with stunning views of Port Stephens and beyond. There are plenty of grassy areas to set up your picnic blanket, and there are also some picnic tables available. 
If you're looking for some fun activities, consider visiting the nearby beaches. Nelson Bay is known for its beautiful sand and clear waters, so be sure to take advantage of this when you visit. Alternatively, take a trip out to the wine country and explore some of the small wineries that are located in the area.
The lookout is also a great place to go for a walk or bike ride, and there are plenty of trails to explore. And of course, you can't visit Gan Gan Lookout without stopping to take in the incredible views! No matter what you choose to do, you're sure to enjoy your time at this beautiful location.
Best Time to Visit Gan Gan Lookout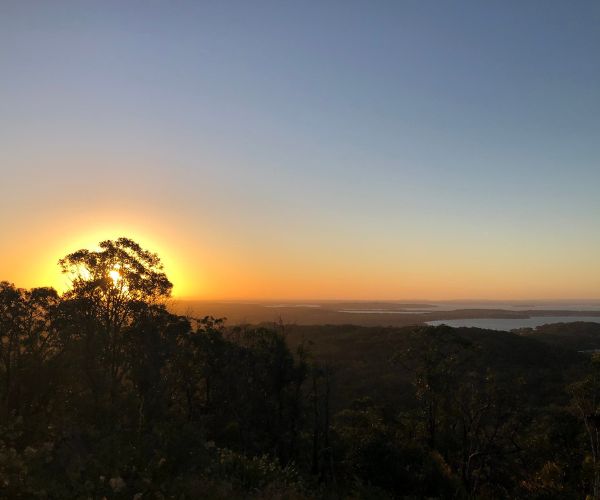 The best time to visit Gan Gan Lookout is early morning or late afternoon, when the sun is not too strong. Remember to pack sunscreen, hats and sunglasses, as well as some snacks and drinks to keep you refreshed. And don't forget your camera – Gan Gan Lookout is a photographer's paradise!
Sunset is also a great time to visit for photography.
Directions to Gan Gan Lookout
To reach Gan Gan Lookout, follow the signs from Nelson Bay Road onto Gan Gan Road. The lookout is located at the end of this road, and there is a large car park with panoramic views of the surrounding area. From here, you can see Port Stephens, Tomaree Headland, and the Cabbage Tree Island Marine Reserve. The exact location is LILY HILL RD, NELSON BAY NSW 2315, AUSTRALIA.
Attractions Nearby
There's no shortage of things to do near Gan Gan Lookout! For starters, you could head to the nearby Tomaree National Park for a day of hiking and picnicking. Or, if you're looking for something a bit more adrenaline-pumping, why not try your hand at parasailing or skydiving.
If you're hoping to spend some time on the water, you can go fishing, sailing, or kayaking in Port Stephens. And, of course, no trip to the area would be complete without spending some time relaxing on one of the many beautiful beaches in the area.