Visitors to the city of Katoomba in New South Wales, Australia, will find no shortage of natural wonders to explore. One such attraction is Cahill's Lookout, which provides stunning views overlooking the Megalong Valley. From here, you can see waterfalls, cliffs, and other natural features that make this area so special. 
The lookout can be accessed via a number of walking trails, making it an ideal destination for hikers of all levels of experience. The alluring scenery of Cahill's Lookout is sure to leave you with lasting memories of your time in the Blue Mountains.
Key Visitor Info
Address: 258-276 Cliff Dr, Katoomba NSW 2780
Phone: (02) 4723 5000
Accessibility: The 500 metre concrete pathway to the lookout is fairly easy except for a few steps in one section.
Best known for: High-up panoramic views of the Blue Mountains, great abseiling, one of the best places in the Blue Mountains to see the sunset.
Things To See & Do at Cahill's Lookout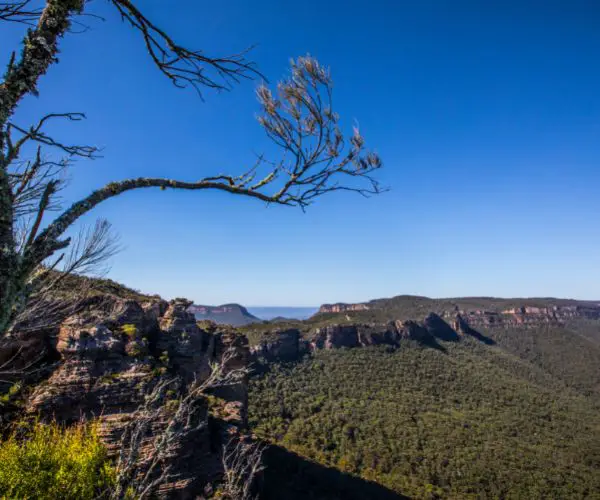 Situated in the heart of the Blue Mountains, Cahill's Lookout offers stunning panoramic views of the Megalong Valley. While there are many lookouts in the Blue Mountains, most offer views of the Jamison Valley, making Cahill's Lookout rather unique. On a clear day, you can see all the way to Mount Victoria. The lookout is named after Edward Cahill, one of the area's early settlers.
The lookout is accessible by car and there is a large carpark at the top. There are also several walking tracks in the area and the Boars Head Rock Lookout, so you can explore the surrounding bushland before or after taking in the view. 
If you're feeling active, there are also a number of hiking trails in the area. Or, if you're hoping to learn more about the local history and culture, there are several Aboriginal heritage sites nearby.
Best Time To Visit Cahill's Lookout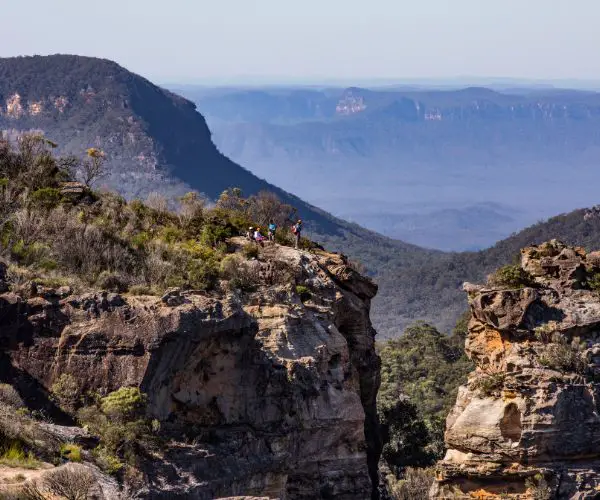 Sunsets at Cahill's Lookout are incredible. If the sky is clear and the weather is warm, visit in the late afternoon/early evening and take it all in.
Spring is a great time to see the wildflowers in bloom, while autumn brings incredible views of the surrounding foliage. Winter is the perfect time for a cosy picnic lunch, and summer is ideal for cooling off with a refreshing swim in one of the nearby pools. No matter what time of year you visit, Cahill's Lookout is sure to take your breath away.
Directions To Cahill's Lookout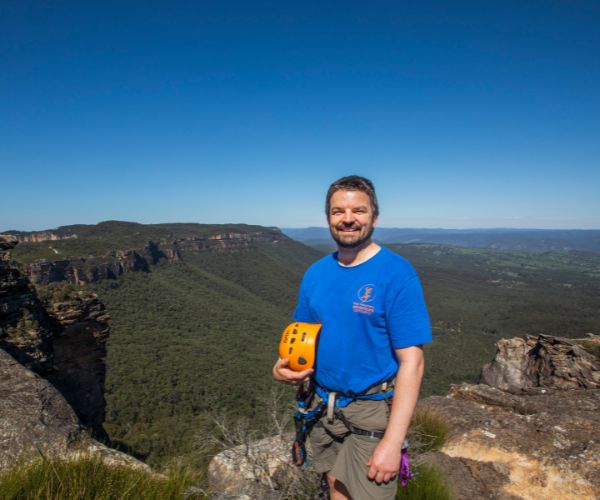 To get to Cahill's Lookout, head to Katoomba Street in the Blue Mountains of NSW. The lookout is located about 2 hours from Sydney, so it's the perfect day trip if you're looking to escape the city for a while. Once you're on Katoomba Street, follow it until you reach Govetts Leap Road. Then, take a left and follow the road for about 3 kilometres. You'll know you're getting close when you see the sign for "Cahill's Lookout". The exact address is: 258-276 Cliff Dr, Katoomba NSW 2780.
Attractions Nearby
There are plenty of attractions nearby Cahill's Lookout in Katoomba, NSW. For starters, the Three Sisters rock formation is just a short walk away.
The Narrow Neck Plateau and Peckmans Plateau walk can also be started from Cahill's Lookout. At 40 minutes return it's great if you want to get a little deeper into the bush.
Or you could take the scenic railway down into the valley for some breathtaking views. If you're feeling adventurous, there's also an outdoor activity centre where you can try your hand at abseiling or rock climbing. And of course, no visit to Katoomba would be complete without taking a cable car ride up to the top of Scenic World.